As indicated within the ratification vote on Friday (view results here), the two societies Shakers Community and Bury FC Supporters Society will now amalgamate to form a joint society which will mean that competitive men's football will again feature at Gigg Lane from this summer.
As outlined in the Interim Board's first address following the ratification vote, the first stage to move the club towards a new season at Gigg Lane, is what kit will the 'White & Blue Army' (both men's and women's sides) will run out in from July onwards.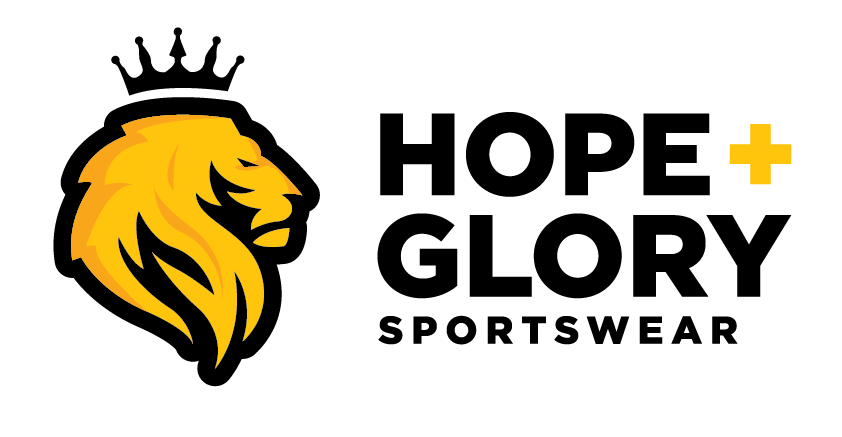 We are now pleased to announce that Oldham-based Hope + Glory Sportswear will continue to provide the kit and training wear in 2023-24. A popular local business and a brand particularly familiar to non-league football supporters, we have outlined the benefits that Hope + Glory bring to the club below.
A bespoke kit is a chance to make a statement
There are plenty of famous sportswear brands making football kits but they are based on generic templates so other than copies, one kit looks pretty much the same as another. As we have seen with the kits provided for the club over the past three seasons, a bespoke kit sets us out from others. A new season at Gigg Lane is another momentous occasion which we feel is right to celebrate with another classic set of kits for supporters to wear with pride.
It also allows us to provide members with the opportunity to vote for the kit design they like the most, and we expect to have the options in front of you soon.
It rewards fans as well as the club
The revenue the club receives from Hope + Glory is similar to that offered by the big brands. We could make more money by using alternative suppliers, but we found that the quality of kit and design suffers as a consequence. We think you'll be delighted with the quality of the new kit, which will include a stitched badge.
In addition our contract allows for a new home and away kit once every two years. This rewards fans who purchase shirts as they know they will last for at least two seasons. After this year, we can move into a cycle of alternating new home and away kits once every two years. So there will be a new home or away kit to vote on each season but never both at the same time.
Convenience and choice
We know there are Bury fans throughout the country and plenty overseas. As part of our deal with Hope + Glory they will host and manage an online shop with shipping offered nationally and internationally to cater for those people who aren't always able to get to the ground. As we are able to produce the kits to order rather than just hold stock, we can offer a huge range of sizes to cater for men, women and children. As a volunteer run club this allows us to offer a service we couldn't provide on our own.
Environmentally friendly EcoKit
As part of our commitment to a sustainable future, each kit is made using RPET (Recycled Polyethylene Terephthalate) with a significantly lower environmental impact than virgin polyester. Every shirt is manufactured using a piece of fabric made from approximately 16 recycled plastic bottles. You won't notice the difference, they still have a premium, smooth feel to them and are lighter than polyester.
Further details about the new designs for The Shakers' kit, and how to vote for the one you love, will be released soon so make sure you are #PartOfIt.
#PartOfIt | #ShakersTogether